General Information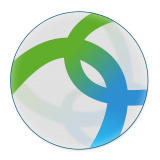 VPN stands for Virtual Private Network. To put it simply, two key purposes for using a VPN connection are security and connecting to networked devices from another location. To learn more, click here.
Cisco makes hardware and software for networks, one such product is the Cisco AnyConnect solution. This is what Sheridan uses for its VPN needs.
Sheridan's VPN: Who has access?
All employees have access to Sheridan's VPN

All students have access to Sheridan's VPN
   (introduced in light of COVID-19 and is subject to change in the future)
How to Connect to Sheridan's VPN
Download Cisco AnyConnect VPN client software: click here
Enter the server address as: vpn.sheridancollege.ca
Use your Sheridan username and password
That's it!

 
Sheridan's VPN: More Information
To learn more about the Sheridan VPN, click here.