"Best Practices" from the Mac Techs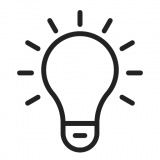 We support various "mobile programs" at the college (aka programs where students are required to have a notebook computer). This keeps us inspired to relay our thoughts about the best practices to Sheridan staff and students alike when it comes to looking after personal devices like an Apple notebook.
The "Do's" and "Don'ts"
We refer to these best practices as the "do's" and "don'ts" lists. Of relevance to this section (Mac Software), you will find that both lists offer various software-specific tips along the way. To view our lists, please click here:

 
Support
If you know other helpful tips or tricks that you feel would be helpful to others, we'd love to hear them. Please contact us by emailing the team at mactech@sheridancollege.ca