Introduction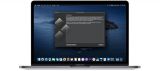 Installing Windows on your Mac is an option that Apple officially facilitates through a built-in application named "Bootcamp Assistant" - also referred to as Bootcamping your Mac. This task makes your Mac capable of running both macOS and Windows.
Bootcamping with Sheridan Support
Our traditional approach is that you visit us in-person, where we then undertake this process on your behalf, so that you can focus on your class schedule and course work. The process typically takes less than a day, and is often finished before end-of-day so long as you can bring your Mac to us in the morning.

That being said, this process can also be done independently as well. This page can be used as the guide for the requirements and steps needed to Bootcamp your Mac. If you arrive at any confusion or problem, please don't hesitate to contact us.

 
Requirements
Storage Size: 250 GB or larger capacity drive (note: at least 500 GB or larger capacity for Interior Design and Decorating students due to significant third party software)

Free Storage Space: At least 100GB available (note: at least 150 GB available needed for the bootcamp for Interior Design and Decorating students due to significant third party software installation needs)

RAM (aka "Memory"): 16 GB or more

GPU: If you are going to run CAD programs or other software titles that involve rendering, a dedicated graphics card is recommended. MacBook Pro 15"/16" models represent the only way to get a dedicated high-end GPU built-in, and this must be done at the time of purchase.

macOS: Mac OS 10.12 Sierra or higher

CPU: If you are going to run resource-intensive programs (such as CAD or video work), an Intel core i7 2.2 GHz or higher is recommended

Software Updates: Ensure that your Mac has the latest software and firmware updates installed. This is checked via the Apple at the top left of your screen under "Software Updates" -- or, in the current macOS: within "System Preferences" application, click "Software Update". Note: you do not necessarily need the latest macOS "upgrade".

File Vault: Disabled

If you have any issue with any of the requirements or instructions above, 
please contact us directly by emailing mactech@sheridancollege.ca
Warning: Have a back-up that you can rely on!
Make sure you have your Mac backed up before attempting any method of installing Windows. Windows is a full operating system and, in the case of Bootcamp, it requires a very deep change to your Mac's storage system to allow installation. As such, there is a potential for data loss. We highly recommend backing up regardless of the need for Bootcamp; always have a backup. Ask yourself this question: "If I lose everything on my Mac, will I be OK?" -- if the answer is anything other than yes, then you do not have a backup that you can rely on, and we cannot advise going any further until you correct this.

Good options for getting a backup created include:

Time Machine: -- this is a great option, is built-in with all Mac computers, and only requires an external drive. 
Drag-and-drop: This is not ideal as it is very labour intensive and relies on you remembering what you've copied, and keeping it up to date manually.
For more options and information, click here.

For all options listed above, the external drive should ideally be:

at least as large as the drive in your Mac, so that you will always be able to copy everything over if need-be. Having a larger drive does not hurt, as you could then choose to keep older versions of files (as Time Machine does automatically, as space allows).
kept in a safe place. It should not be kept with you in a mobile sense, as that introduces all sorts of risk (loss, damage, etc). The most common suggestion is that you leave it in a safe place in your home.

 
Steps
As the Bootcamping process varies based on the specific model of Mac that you have, there is no one-size-fits-all instruction set. There is however a thorough guide from Apple that is well-maintained. Please follow Apple's Bootcamp Assistant instruction page at the following link: https://support.apple.com/en-ca/HT201468

If you are unsure or having issues in any step of the process, please contact your Technologist shown on the MacTech team page, or contact us via our general inbox at  mactech@sheridancollege.ca.

 
Licensing your Windows Installation
Licensing for Windows 10 is free for Sheridan students. Please visit this link to get your license, but please make sure that you document your activation details very carefully. The vendor has a charge if you need to recover your Windows license after losing or forgetting it!
Related Links
Support
If you have any issue with any of the requirements or instructions above,
please contact us directly by emailing mactech@sheridancollege.ca